Øykjeklett- and Midt-tjønna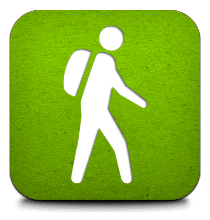 Øykjeklett- og Midt-tjønna
Start at the parking lot by the ski-lift, pass the children's lift and you will pass Savalen Horse Center after 600 meters. Then continue up by "Letengsetra".
After "Letengsetra" take the trail to the left and after about 100 meters the trail divides, take the path to the right and up along the ridge. Here you quickly get a nice view of the Savalen lake. From the path it is 600 meters to "Øykjeklett-tjønna".
From here you can follow "Øykjeklett-tjønna" about 300 meters before you follow the path to the right towards "Midt-tjønna". Both lakes are idyllic.
Distance Ø: 1.8 km | Low. height 724 m.a.s.l. | Max. height 864 m.a.s.l. | Increase 137 meters | Fall 6 meters
Distance M: 2.6 km | Low. height 738 m.a.s.l. | Max. height 885 m.a.s.l. | Increase 153 meters | Fall 8 meters
GPS-fil Øykjeklett-tjønna
GPS-fil Midt-tjønna