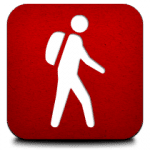 Savalen-volan
Start at the parking lot by the ski-lift, follow the asphalt track to the left, take of after you have walked about 1.1 km and in to the ski trails. After about 150 meters upwards you turn "Sjøliveien" and follow it for about 50 meters before you take left onto a path.
The path is to be followed up to "Gråvola", 120 meters increase and about 2 km before you reach the tree line. After that you walk 2.5 km with a new increase of 170 meters before you reach the top at "Gråvola" with 1063 m.a.s.l.
From "Gråvola" you walk about 2.3 km on a path in an almost flat terrain with moss on both sides before you reach "Dansarsten" which lies under the top of "Snausjøvola". "Dansarsten" is an almost completely flat- big stone where the locals used to meet up and dance in earlier days.
All the way from "Gråvola" and up to "Dansarsten" you have the most wonderful view over the Savalen lake with "Rondane" in the background. You can also see "Vestfjell" in Alvdal.
Further from "Dansarsten" the trip goes slightly down before you again meet an increase up to "Klimpen" with about 1000 m.a.s.l. after around 1.9 km.
After this you follow the path down for about 1.7 km before the path enter a cart track. This you follow about 1.6 km before you reach a new road towards "Nysetra". By "Nysetra" you cross 2 gates before you reach, after 1.2 km the road between Savalen and "Strømsåsan". Here you take a right.
After about 150 meters you take a left and into the road "Savalen rundt". Take a right in the cross "Savalen rundt" and "Sivildalsveien" after new 300 meters. Now you only have 300 meters left before you reach the goal and arrive at the pier. 
GPS-file here